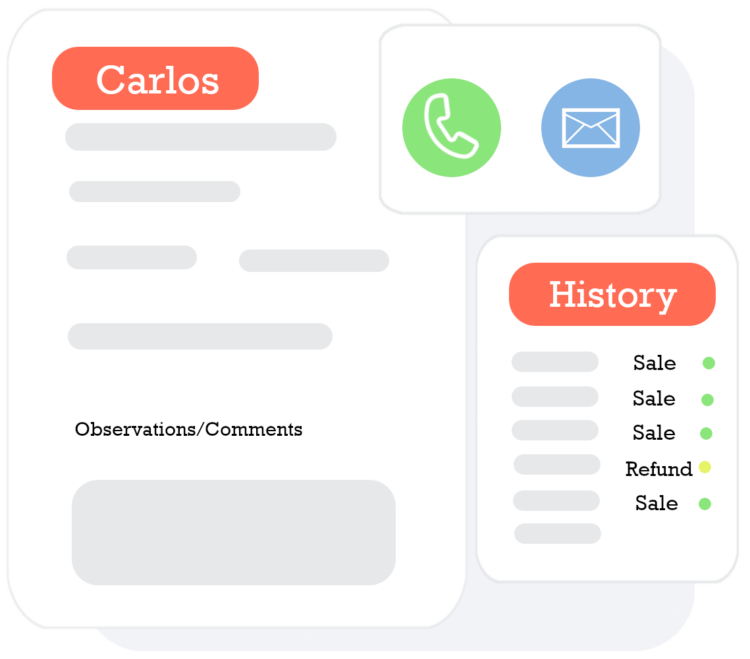 Management and relationship with your clients
Customisable customer files
Save and access all the information you need about your customers, with just 1 click.
Don't forget their address, allergies, occupation, birthdays and make them feel "special".
Call or email in one click
Do you want to remember an appointment or send a mail offer to your best customer?
Find your customer and select the function "call" or "send mail". It's as simple as that.
Customer history
Imagine knowing what your customer usually buys, how he likes it and how much he spends per month on it.
Your sales would increase if you offer them specific promotions, right? With J4G , you can find out quickly and easily.
Statistics & Sales
Real-time statistics
The most important thing in business is not surviving a "Tsunami", it is to have the information to be able to be prepared.
With our statistics tools you will have real-time data on the growth of your business, of course, in the simplest and easiest way.
Know your TOP products and customers
What would you think if you were offered your favourite dish in a restaurant without having to order it? With J4G you will know your TOP SALES and VIP CUSTOMERS, so you can get the most out of your business.
Automated sales system
Generate tickets, do your daily checkout, control your stock and much more in a fully automated way.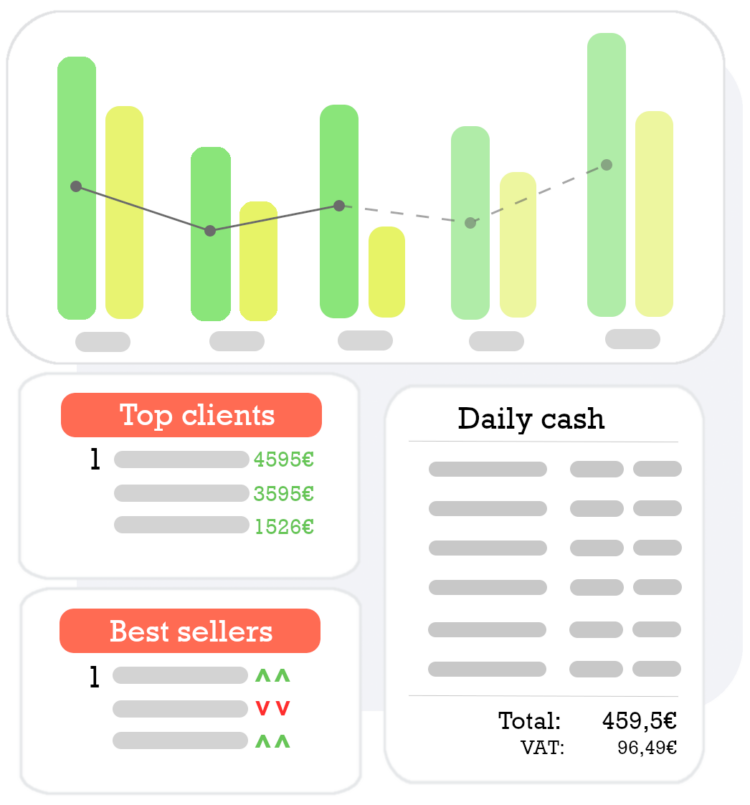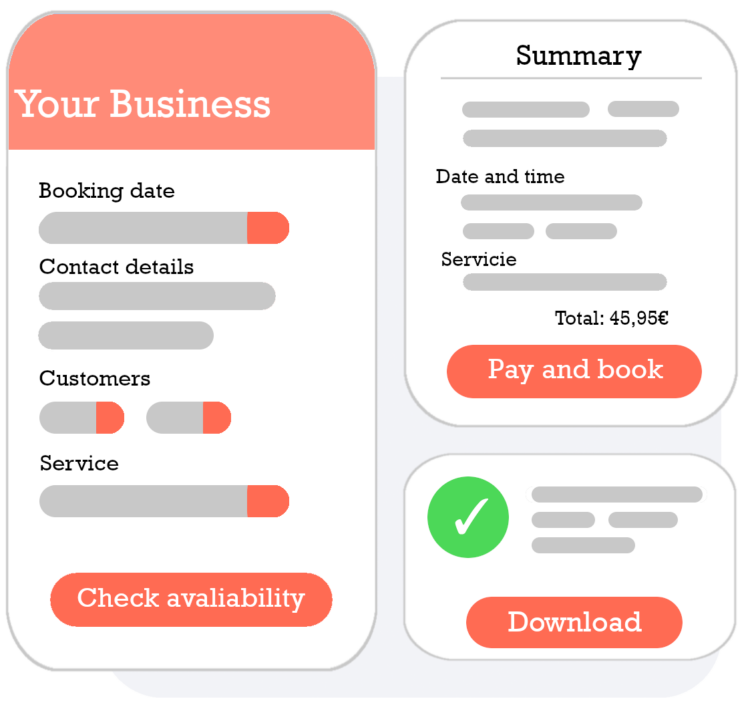 Automatic booking system
Configure it your way
Every business is different, and that's why our tool adapts to your needs. Customise your opening hours, capacity, services, payments, etc.
Your time is money, and we know it.
Avoid "ghost bookings".
Customers who book and "disappear" without warning...
With Just4Goals, you can charge a % or the total of each online booking, and if they "disappear"... you have your payment.
In-store & online booking
Not all ur customers can be digital friendly, that's why our tool allows them to book online or in your shop automatically.
Warehouse management
Customisable product and service sheets
Easily store and access all your product and service information.
Control purchase/sales history, monitor and update VAT withholding, manage home deliveries and much more. All just 1 click away.
Resupply notificationsJ4G will create replenishment alerts when your stock is low. This way, at a glance, you can buy what you need, when you need it.
Automatic inventory
Don't waste time doing inventory, J4G does it for you.
Get all your warehouse information in real time: stock, sales, returns, restocking, and much more.